Welcome to our kitchen, where flavor is the center of it all!
Our vision at Aromatic Spice Blends is to bring fresh, exciting and authentic flavors of different cuisines into every kitchen through simple, organic spice blends, perfected by the art of exquisite patience in dry roasting raw whole spices by hand and grinding them in really small batches for everyday use.
Wishing you best seasonings!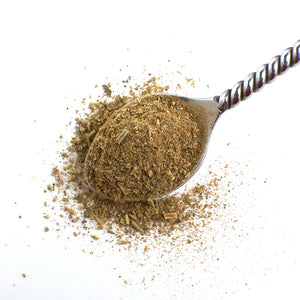 On sale through 12/15! Our organic poultry spice is an essential seasoning for poultry. This fragrant blend of herbs like Thyme, Marjoram and Rosemary is complemented by the potent flavors of Ginger and Garlic, resulting in a balanced, flavorful and versatile seasoning perfect for roasting, grilling and baking. (10% discount taken at checkout)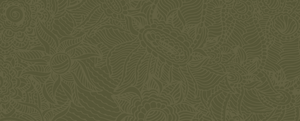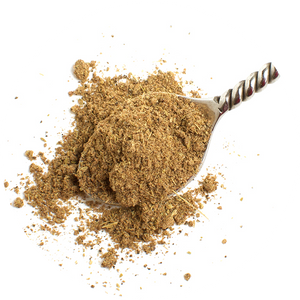 Learn how to make Chai the Aromatic Spice Blends way! Click below to watch our how-to video.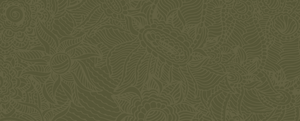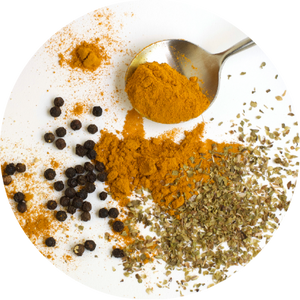 Deepa was recently interviewed on the Vishwasamwaad Marathi podcast! Listen to learn more about the Aromatic Spice Blends story.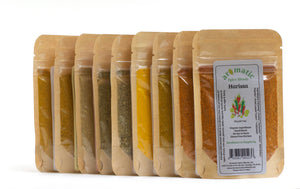 Made fresh, right here.
We are a small, family-owned company, and we create our products by hand here in our Northern Virginia Factory.
About Us
Add Some Spice to Your Life!
From meats and vegetables to desserts and beverages, we have a hand-crafted spice blend to fit every cuisine and flavor craving that comes through your kitchen.